Have a choice
Your choice in burning rate to enhance and extend your enjoyment of the rolled blend to your preference.
Years of work
The result of over 100 years of tradition and experience in manufacturing rolling papers.
Be with Czech brand
Everything from the paper making to booklet packing is done step by step in the Czech Republic.
And how did it all begin?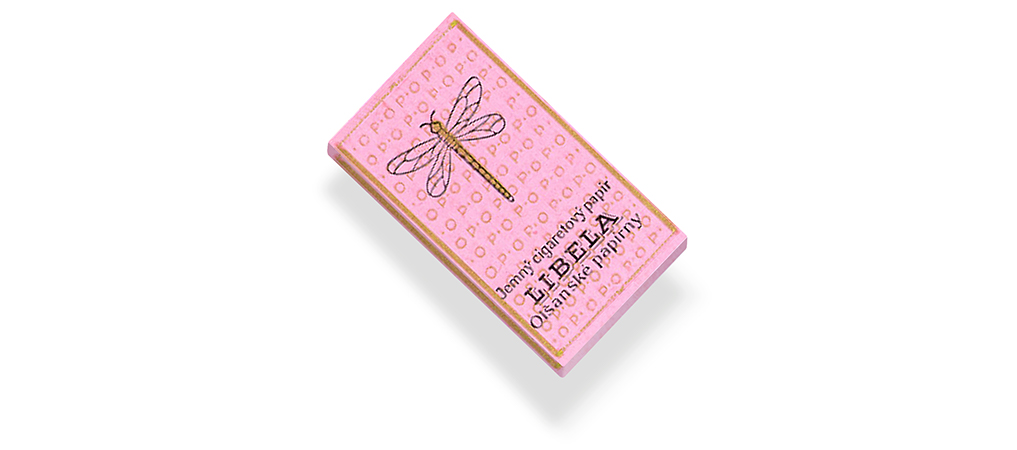 The foundations of the paper mill in Olšany were laid. Bohemian and Moravian lands were rapidly turning into one of the most economically developed regions in Europe.
Start of manufacture of rolling papers for the Czech and world markets. Libella was born. The story begins.
The first references to Libelle d'Olleschau papers manufactured in Olšany were found.
Manufacture of Libelle d'Olleschau rolling papers for the European market began.
Registration of another brand from the Libella portfolio: Libelle - Das Beste von Allen. Libella papers gain popularity in the domestic market.
Roll4You was established. The rolling paper production department became a separate member of delfort group. The new company was established as a subsidiary of OP Papírna. The production of rolling papers started at full speed.
Libella Papers come in a new and improved design, and with years of experience they are fine-tuned to the smallest details.
Libella gradually enters other world markets and expands its product range.